GOLF COURSES
Maryland
Pennsylvania
Virginia
Carolinas (N&S)
Florida
Arizona
Las Vegas
California
Hawaii

GOLF EQUIPMENT
Drivers & Woods
Irons & Wedges
Putters
Other

GOLF VACATIONS
Hawaii
Scottsdale
Orlando
Tampa/St. Petersburg
Jacksonville
Kauai
Oahu

GOLF BOOKS / RESOURCES
Instruction
Natural Golf
Novels
Humor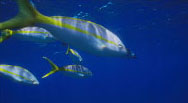 || Return to Stress Cure Home Page ||
PAGE UNDER CONSTRUCTION
Hello and welcome to Dr. Orman's Guide To Stress Free Golf, a new and exclusive feature of www.stresscure.com. Two years in the making, this multi-page section contains my personal tips, course evaluations, equipment evaluations, and other recommendations such as the best places to take a golf vacation or the best golf books to read.
Golf has long been viewed as a popular refuge from the stresses of daily life. Played with the right attitude and good equipment, golf can be a relaxing activity. It can also benefit you through health-enhancing physical activity. But played with the wrong attitude, or with the wrong equipment, golf can become a source of anger, frustration, and increased stress and tension.
In this new section of www.stresscure.com, I will share my best personal tips on how to have golf become part of your overall stress reduction plan. From personal evaluations of purchased equipment, to recommendations for the best courses to play or the best places for a golf vacation, I will give you my perspective, as an average golfer (HCP 14), who is not professionally paid to promote any golf-related product. I accept no promotional equipment or free golf vacations. My opinions and recommendations are purely my own, untainted by any biases or pressures imposed by promoters, equipment manufacturers or salespeople. Every item reviewed in this section had to first and foremost pass one key test—it had to be compelling enough for me to purchase it, just as you would. You can rest assured that no demo products or give-aways are reviewed in these pages. Everything has been purchased, used over time in multiple playing environments and playing conditions, and has been thoroughly evaluated by me before being recommended or reviewed here. And I will endeavor to tell you my honest opinions—both the good and the bad—for every type of golf related product or service that has captured my fancy. After all, I'm just an average golfer, like many of you, who is constantly "working on my game" and trying to maximize my golfing enjoyment and performance.
Feel free to browse the major subsections (listed to the left) and return again and again. Please do not, however, submit any requests to have me test or review specific equipment or golf-related services, as the purpose of this resource is to highlight only those golf-related products and services that appeal to me, without pressure or influence from anyone.
(NOTE: Links for this page are not yet active)
DR. ORMAN'S PERSONAL BESTS:
Best score: 79 (Pleasant Valley Golf Course, Stewartstown, PA) August 17, 2003
Holes-in-One: Pleasant Valley, #11, Par 3, 120 yrds, April 9, 2005
Pleasant Valley, #11, Par 3, 120 yrds, July 21, 2007
|| Return to

Stress Cure Home Page ||